California's highways, roads, dams and bridges are in bad shape and getting worse. The six leading candidates to become the state's next governor all agree that something must be done and fast. California
But, unusual show of political unity quickly comes apart on how to fix the problem.
The two top Republicans in the race, Travis Allen and businessman John Cox, want to do more with less. The state already has enough money to fix California's deteriorating infrastructure without any new taxes.
The four leading Democrats view the problem differently. But, State Treasurer John Chiang, former state schools chief Delaine Eastin, Lt. Gov. Gavin Newsom and former Los Angeles Mayor Antonio Villaraigosa all believe the state needs more cash to deal with Californian's concerns quickly.
However, promises aren't going to be enough for Californians. A February study by the American Road & Transportation Builders Association found that improved roads would save California drivers about $310 apiece in annual car repairs.
An Example of California Disaster
Consequently, last year's near-disaster at Oroville Dam, where storm damage to an aging and crumbling spillway forced the evacuation of nearly 200,000 people downstream, was a stark reminder of the danger of delaying upgrades and repairs to the state's public facilities.
However, the state has recognized the problem and estimated $130 billion repair bill.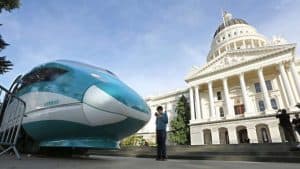 In 2017, Gov. Jerry Brown pushed through SB1, which raised the state gas tax by 12 cents a gallon to generate $5.2 billion a year for road and bridge repairs.
However, the state is looking to put an initiative to repeal the gas tax increase on the November ballot.
Continue reading the original article here.