38300 VC – California Vehicle Code 38300

38300 vc – Failure to Obey Sign
You're not alone in receiving a 38300 vc ticket, it's one of the most common tickets our customers get.
Get the definition & costs below, or give us a call so we can help you beat it — (800) 850-8038.
Definition of California Vehicle Code 38300 vc
California Violation Code 38300; So, you've got a red light ticket? Ticketbust can help you fight it.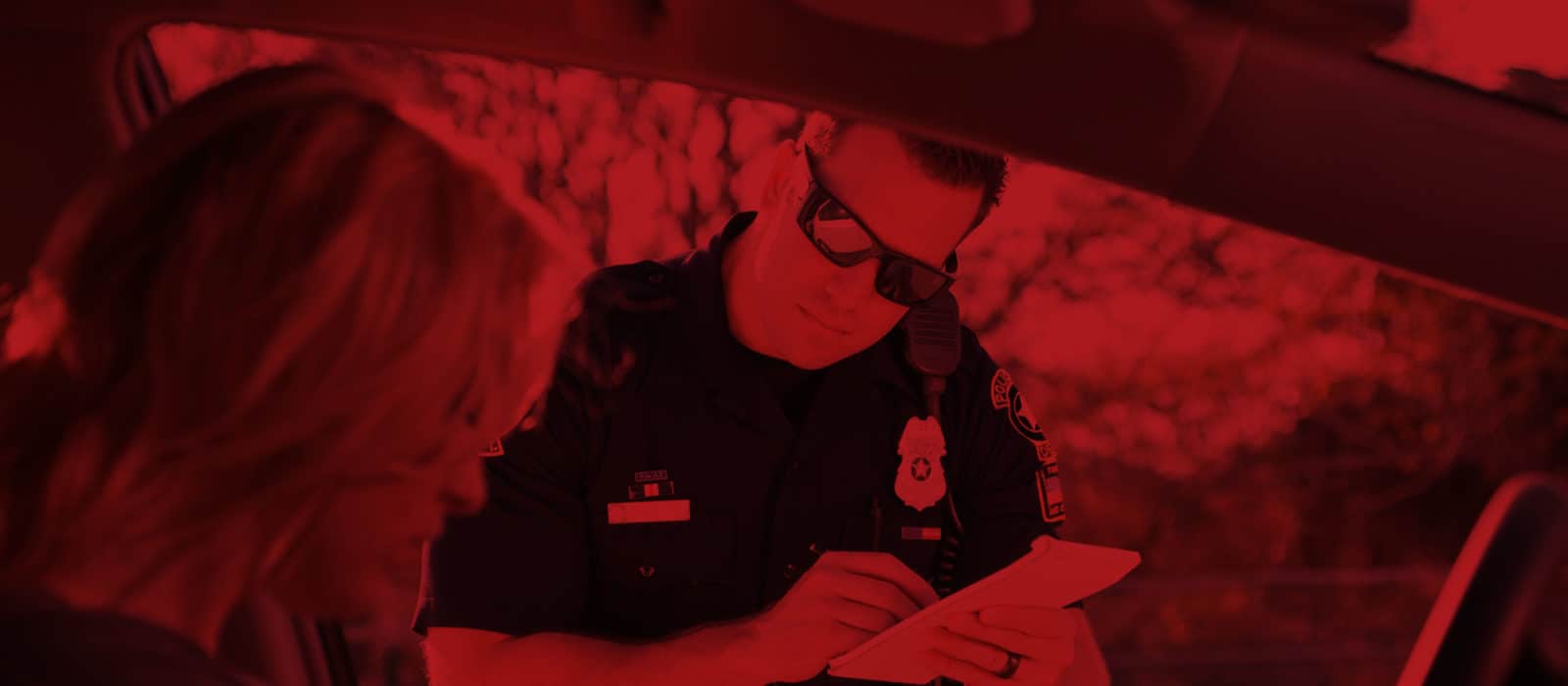 According to 38300 vc, "it is unlawful for the driver of any vehicle to disobey any sign, signal, or traffic control device placed or maintained pursuant to Section 38280."
Cost of California Vehicle Code 38300 vc
The average cost of a fail to obey sign ticket is $238. The estimated total court fine for violation code 38300, fail to obey sign, will vary based on the additional county and city fees added on to the state fine for this ticket.
However, the actual cost of violation code 38300, fail to obey sign, can be much higher than just the court imposed fine for the ticket. If you just pay the traffic ticket, a point will be added to your driving record and can stay there for 3 more years. Think about it, depending on how many points you have on your driving record and who you use for your auto insurance, the true cost of this one traffic ticket on your driving record could end up being $2,700 or more over 3 years.
You may also want to keep in mind that if you have 4 points on your driving record in on year, or 6 points in 2 years, or 8 points in 3 years, the DMV will suspend your driver's license. If this happens, you can bet it will cost you a lot more in possible lost wages, court fines, and other personal expenses due to the lack of having a valid driver's licenses.
A Trial by Written Declaration
If you do find yourself getting a ticket, there is still a way to keep your driving record clean. It is called a trial by written declaration. A trial by written declaration is fighting your traffic ticket through a writing instead of going to court. If your ticket is dismissed, there will be no fine, no point and no ticket on your record.
TicketBust Services
The Trial by Written Declaration process proves the best approach in contesting a traffic ticket in California. Don't waste your time fighting your traffic ticket in court. Regardless of the offense, TicketBust is ready to fight your traffic ticket and help you maintain a good driving record. Get started here or give us a call 800-850-8038.