22451 VC – California Vehicle Code 22451
22451 vc – Fail to Stop for Red Signal at Railroad Crossing
Definition of California Vehicle Code 22451 vc
California Violation Code 22451; So, you've got a red light ticket? Ticketbust can help you fight it.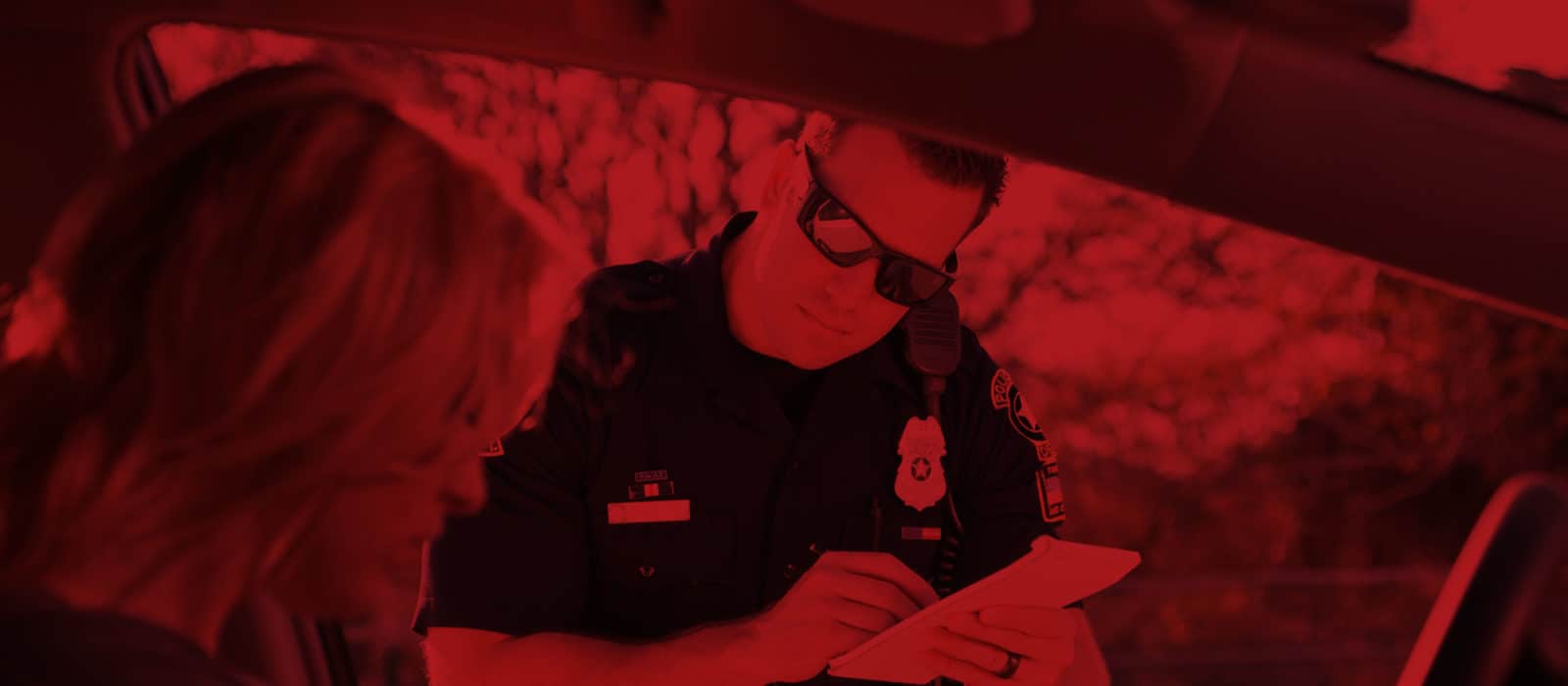 (a) The driver of any vehicle or pedestrian approaching a railroad or rail transit grade crossing shall stop not less than 15 feet from the nearest rail and shall not proceed until he or she can do so safely, whenever the following conditions exist:
(1) A clearly visible electric or mechanical signal device or a flagman gives warning of the approach or passage of a train,
car, or on-track equipment.
(2) An approaching train, car, or on-track equipment is plainly visible or is emitting an audible signal and, by reason of its speed or nearness, is an immediate hazard.
(b) No driver or pedestrian shall proceed through, around, or under any railroad or rail transit crossing gate while the gate is closed.
(c) Whenever a railroad or rail transit crossing is equipped with an automated enforcement system, a notice of a violation of this section is subject to the procedures provided in Section 40518.
(d) For purposes of this section, "on-track equipment" means any locomotive or any other car, rolling stock, equipment, or other device that, alone or coupled to others, is operated on stationary rails.
Cost of California Vehicle Code 22451 vc
The actual cost of violation code 22451, fail to stop for red signal at railroad crossing, can be much higher than just the court imposed fine for the ticket. If you just pay the traffic ticket, a point will be added to your driving record and can stay there for 3 more years. Think about it, depending on how many points you have on your driving record and who you use for your auto insurance, the true cost of this one traffic ticket on your driving record could end up being $2,700 or more over 3 years.
You may also want to keep in mind that if you have 4 points on your driving record in on year, or 6 points in 2 years, or 8 points in 3 years, the DMV will suspend your driver's license. If this happens, you can bet it will cost you a lot more in possible lost wages, court fines, and other personal expenses due to the lack of having a valid driver's licenses.
The estimated total court fine for violation code 22451, fail to stop for red signal at railroad crossing, will vary based on the additional county and city fees added on to the State fine for this ticket.