22450 VC – California Vehicle Code 22450

22450 vc – Stop Sign Violations
You're not alone in receiving a 22450 vc ticket, it's one of the most common tickets our customers get.
Get the definition & costs below, or give us a call so we can help you beat it — (800) 850-8038.
Definition of California Vehicle Code 22450 vc
California Violation Code 22450; So, you've got a red light ticket? Ticketbust can help you fight it.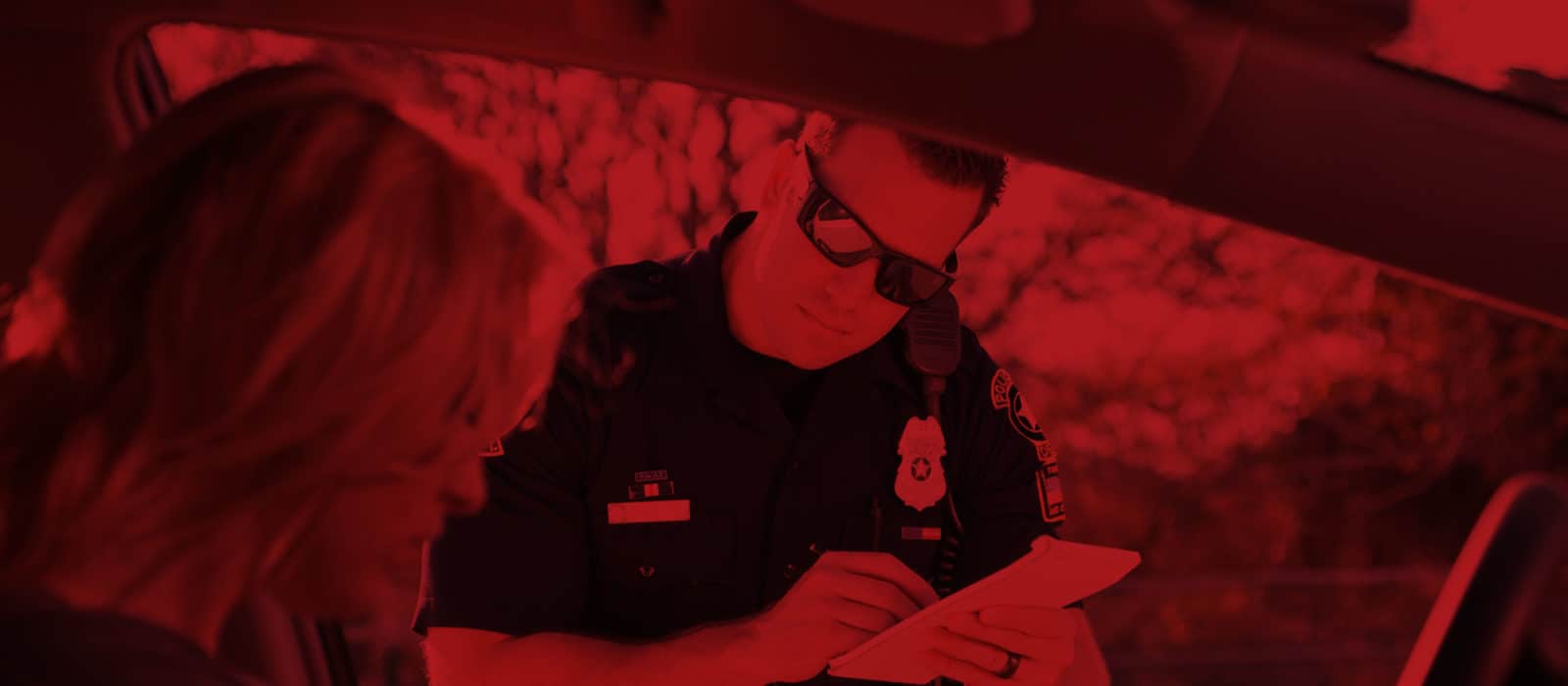 (a) The driver of any vehicle approaching a stop sign at the entrance to, or within, an intersection shall stop at a limit line, if marked, otherwise before entering the crosswalk on the near side of the intersection.
If there is no limit line or crosswalk, the driver shall stop at the entrance to the intersecting roadway.
(b) The driver of a vehicle approaching a stop sign at a railroad grade crossing shall stop at a limit line, if marked, otherwise before crossing the first track or entrance to the railroad grade crossing.
(c) Notwithstanding any other provision of law, a local authority may adopt rules and regulations by ordinance or resolution providing for the placement of a stop sign at any location on a highway under its jurisdiction where the stop sign would enhance traffic safety.
Cost of California Vehicle Code 22450 vc
The average fine of a stop sign ticket is $238. The fine will vary based on the additional county, court and city fees added on to the state fine for this ticket.
However, the actual cost of violation Code 22450, stop sign, can be much higher than just the court imposed fine for the ticket. If you just pay the traffic ticket, a point will be added to your driving record and can stay there for 3 more years. Think about it, depending on how many points you have on your driving record and who you use for your auto insurance, the true cost of this one traffic ticket on your driving record could end up being $2,700 or more over 3 years.
You may also want to keep in mind that if you have 4 points on your driving record in on year, or 6 points in 2 years, or 8 points in 3 years, the DMV will suspend your driver's license. If this happens, you can bet it will cost you a lot more in possible lost wages, court fines, and other personal expenses due to the lack of having a valid driver's licenses.
A Trial by Written Declaration
A trial by written declaration is contesting your ticket in writing instead of going to court. This not only saves you time but if ticket is dismissed, there are NO points and NO fines. Keeping your driving record spotless.
TicketBust Services
At TicketBust, we have helped thousands of drivers fight their traffic ticket through the trial by written declaration process. Our defense system builds a case for you in writing. All you have to do is tell us what happened, download the documents and send them to court. This way you can say goodbye to all those fines, fees, and points. As well as, not worry about insurance costs skyrocketing. Get started here or give us a call 800-850-8038.