22101 VC – California Vehicle Code 22101
22101 vc – Driving Through Intersection in Improper Lane
Definition of California Vehicle Code 22101 vc
California Violation Code 22101; So, you've got a red light ticket? Ticketbust can help you fight it.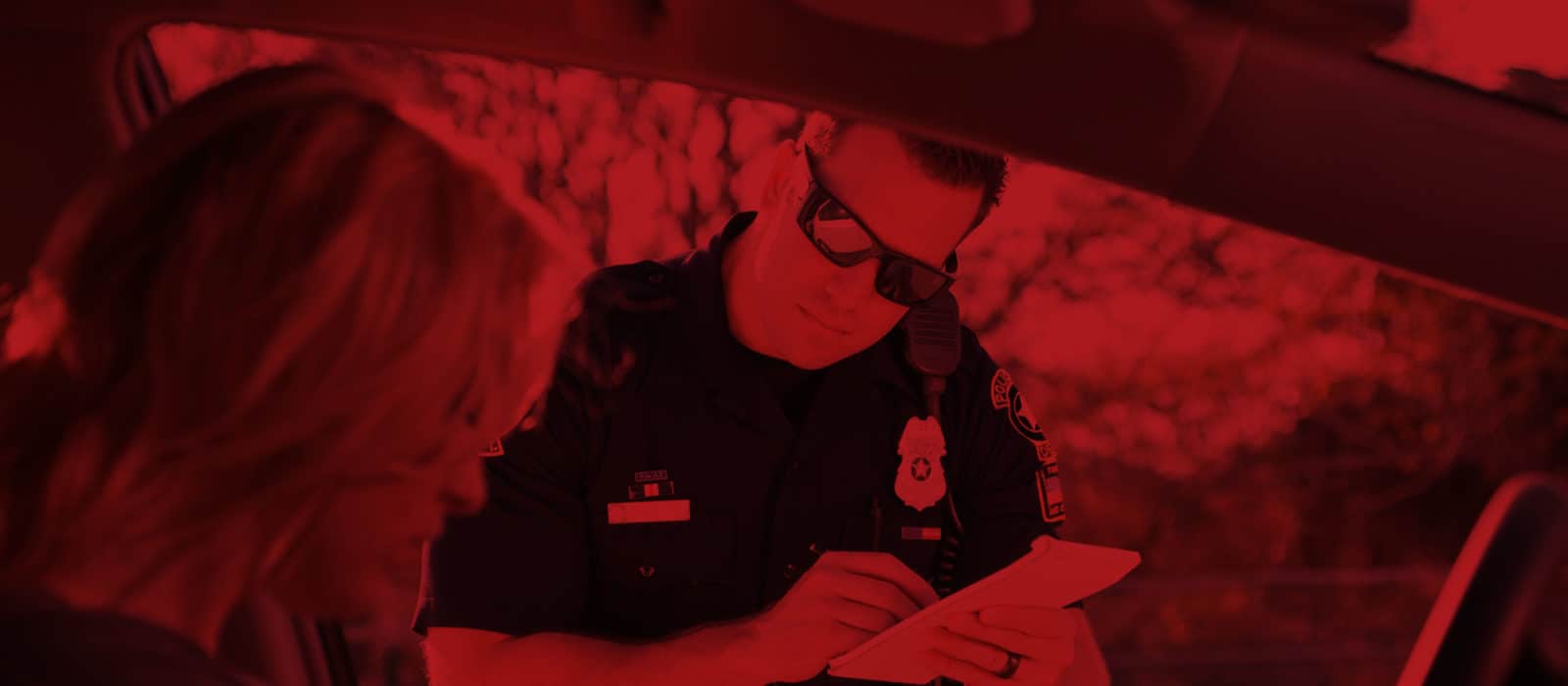 (a) The Department of Transportation or local authorities in respect to highways under their respective jurisdictions, may cause official traffic control devices to be placed or erected within or adjacent to intersections to regulate or prohibit turning movements at such intersections.
(b) When turning movements are required at an intersection notice of such requirement shall be given by erection of a sign, unless an additional clearly marked traffic lane is provided for the approach to the turning movement, in which event notice as applicable to such additional traffic lane shall be given by any official traffic control device.
(c) When right- or left-hand turns are prohibited at an intersection notice of such prohibition shall be given by erection of a sign.
(d) When official traffic control devices are placed as required in subdivisions (b) or (c), it shall be unlawful for any driver of a vehicle to disobey the directions of such official traffic control devices.
Cost of California Vehicle Code 22101 vc
The actual cost of violation code 22101, driving through intersection in improper lane, can be much higher than just the court imposed fine for the ticket. If you just pay the traffic ticket, a point will be added to your driving record and can stay there for 3 more years. Think about it, depending on how many points you have on your driving record and who you use for your auto insurance, the true cost of this one traffic ticket on your driving record could end up being $2,700 or more over 3 years.
You may also want to keep in mind that if you have 4 points on your driving record in on year, or 6 points in 2 years, or 8 points in 3 years, the DMV will suspend your driver's license. If this happens, you can bet it will cost you a lot more in possible lost wages, court fines, and other personal expenses due to the lack of having a valid driver's licenses.
The estimated total court fine for violation code 22101, driving through intersection in improper lane, will vary based on the additional county and city fees added on to the State fine for this ticket.