21650 VC – California Vehicle Code 21650

21650 vc – Passing Over Double Yellow Lines
You're not alone in receiving a 21650 vc ticket, it's one of the most common tickets our customers get.
Get the definition & costs below, or give us a call so we can help you beat it — (800) 850-8038.
Definition of California Vehicle Code 21650 vc
California Violation Code 21650; So, you've got a red light ticket? Ticketbust can help you fight it.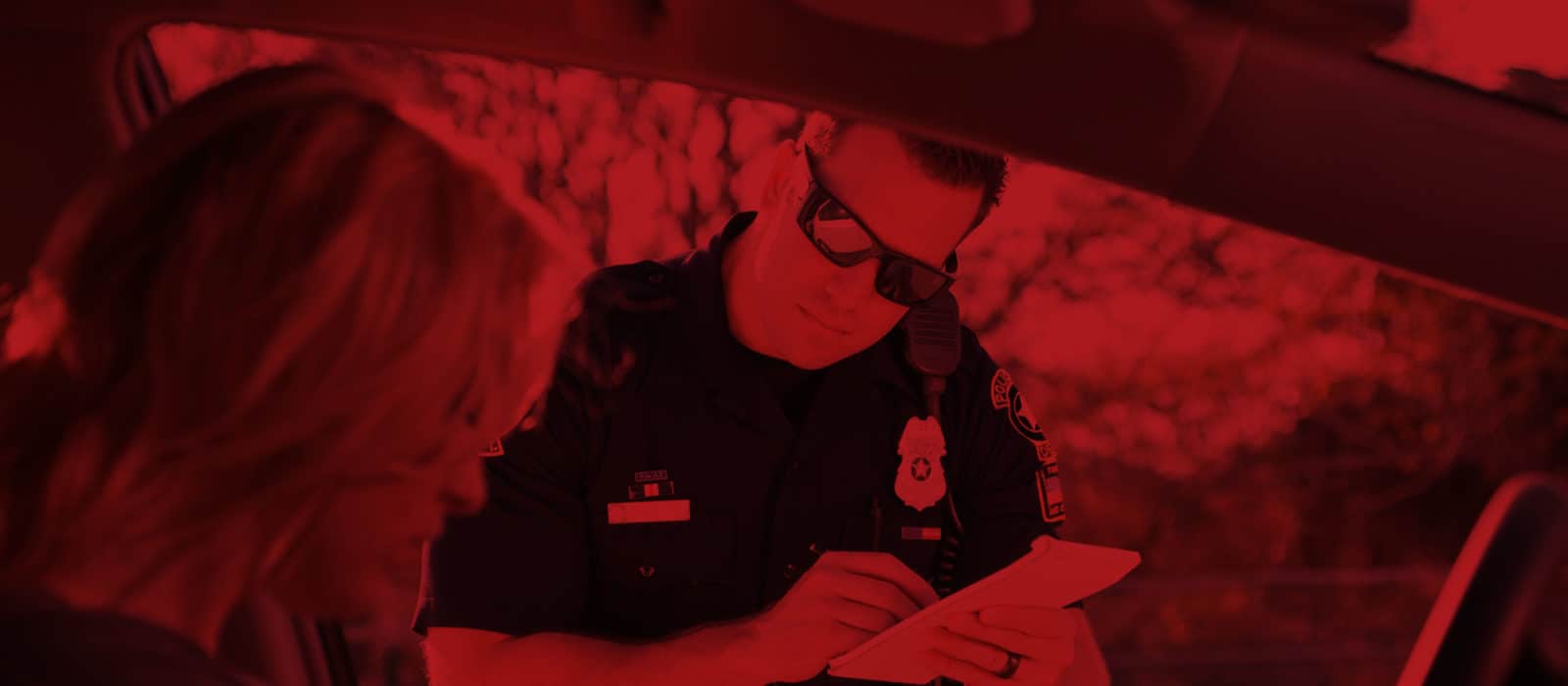 Upon all highways, a vehicle shall be driven upon the right half of the roadway, except as follows:
(a) When overtaking and passing another vehicle proceeding in the same direction under the rules governing that movement.
(b) When placing a vehicle in a lawful position for, and when the vehicle is lawfully making, a left turn.
(c) When the right half of a roadway is closed to traffic under construction or repair.
(d) Upon a roadway restricted to one-way traffic.
(e) When the roadway is not of sufficient width.
(f) When the vehicle is necessarily traveling so slowly as to impede the normal movement of traffic, that portion of the highway adjacent to the right edge of the roadway may be utilized temporarily when in a condition permitting safe operation.
(g) This section does not prohibit the operation of bicycles on any shoulder of a highway, on any sidewalk, on any bicycle path
within a highway, or along any crosswalk or bicycle path crossing, where the operation is not otherwise prohibited by this code or local ordinance.
(h) This section does not prohibit the operation of a transit bus on the shoulder of a state highway in conjunction with the
implementation of a program authorized pursuant to Section 148.1 of the Streets and Highways Code on state highways
within the areas served by the transit services of the Monterey-Salinas Transit District or the Santa Cruz Metropolitan Transit
District.
Cost of California Vehicle Code 21650 vc
In California, the average fine for passing over double yellow lines is $238. The estimated total court fine for violation code 21650 will vary based on the additional county and city fees added on to the state fine for this ticket.
Keep in mind, the actual cost of violation code 21650, passing over double yellow lines, can be much higher than just the court imposed fine for the ticket. If you just pay the traffic ticket, a point will be added to your driving record and can stay there for 3 more years. Think about it, depending on how many points you have on your driving record and who you use for your auto insurance, the true cost of this one traffic ticket on your driving record could end up being $2,700 or more over 3 years.
You may also want to keep in mind that if you have 4 points on your driving record in on year, or 6 points in 2 years, or 8 points in 3 years, the DMV will suspend your driver's license. If this happens, you can bet it will cost you a lot more in possible lost wages, court fines, and other personal expenses due to the lack of having a valid driver's licenses.
A Trial By Written Declaration
A trial by written declaration is fighting your ticket in writing instead of going to court. According to CVC 40902, the defendant can fight their traffic ticket via mail instead of physically appearing in the court. This is the best option to keep your driving record clean. It is also the easiest way as you don't have to take time off of work to go to court or pay heavy fees hiring a traffic attorney.
TicketBust Services
We are a traffic ticket dismissal service that has helped tens of thousands of California drivers dismiss their traffic tickets using the trial by written declaration process. At TicketBust, we put together the best written defense package for you. Just upload your ticket information and answer a few questions. Once you receive your defense, sign the document and mail it to the court. Fight your ticket today online or call 800-850-8038!